feel better
enjoy life
Discover the benefits
The benefits of Colloidal Gold
Colloidal Gold is a natural mineral, non-toxic, non-addictive and has no side effects whatsoever on animals or humans. Daily Colloidal Gold water can help to support our bodies natural defence system against disease and help promote renewed vitality.
Colloidal Gold can be helpful for:
General feeling of well-being and raised energy levels
Enhancement of the body's natural defences against illness
Increased vitality and longevity
Improved glandular function
Physical relaxation
Repair of damaged DNA
Reduced joint inflammation
Relief of pain
Anti-inflammatory effects
Colloidal Gold is tasteless and non-toxic

High Quality
Only HVAC-plasma products guarantee the purest Colloidal Gold. Real particles and no ions.
To make a correct ppm ( mg ) specification, we weigh our gold electrodes before and after manufacture.

To purchase
simply call or email
+34 699 343 747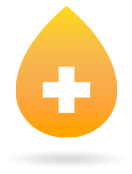 Disclaimer
The use of information on this website is done by your own risk.
The information does not replace the necessary investigations and treatment by a doctor or medical practitioner.
Before using this application of information or on suspicion of disease please consult your doctor or medical practitioner.
All the information here will be passed to the best of our knowledge, and are only intended for those who are interested and for further education.
For deeper information please to consider the literature on the Colloidal Gold.
We assume no liability for damages of any kind arising directly or indirectly from use of the information.
In no way this information is construed as diagnostic or therapeutic instructions.